If you are somebody who likes filming videos with your smartphone and wants to achieve more professional-looking results, a smartphone gimbal might be right for you. A gimbal is a handheld mechanical stabilizer that can help you shoot smooth, cinematic footage without the need for a larger tripod or an expensive dolly. With the wide availability of portable, easy-to-use, and best of all, affordable gimbals for your phone, there's no excuse anymore to shoot shaky cam footage. So to ease your task we have mentioned here some of our recommendations.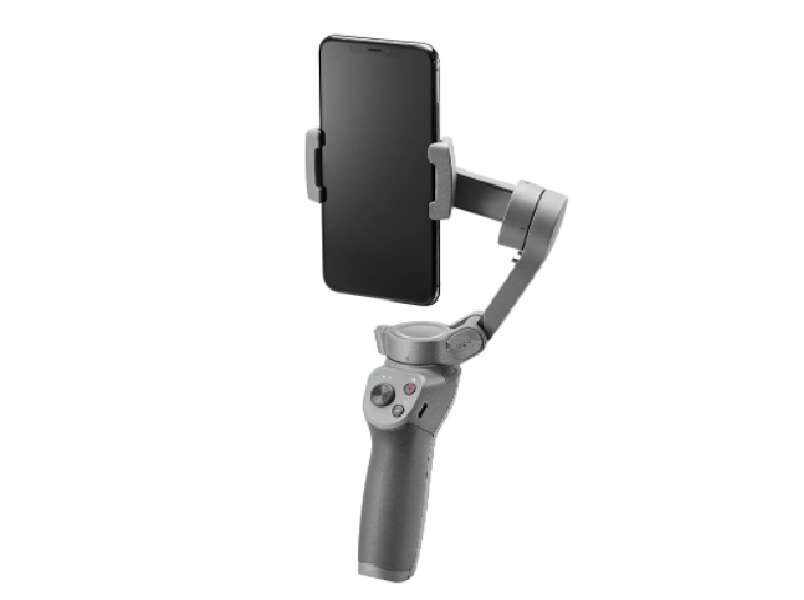 Loved equally by professionals and beginners, the DJI Osmo Mobile 3 Handheld Smartphone Gimbal features a comfortable new foldable design. This 3-axis stabilized gimbal features brushless motors that provide smooth, real-time responses to eliminate unwanted camera movements. Moreover, the Osmo Mobile 3 features a variety of functions allowing you to vlog and shoot content throughout the day including

Its lightweight, ultra-responsive design reacts to your movements in real-time, letting you focus more on the moment at hand. This gimbal stabilizer has intuitively-placed buttons and you can use it with one hand without issues.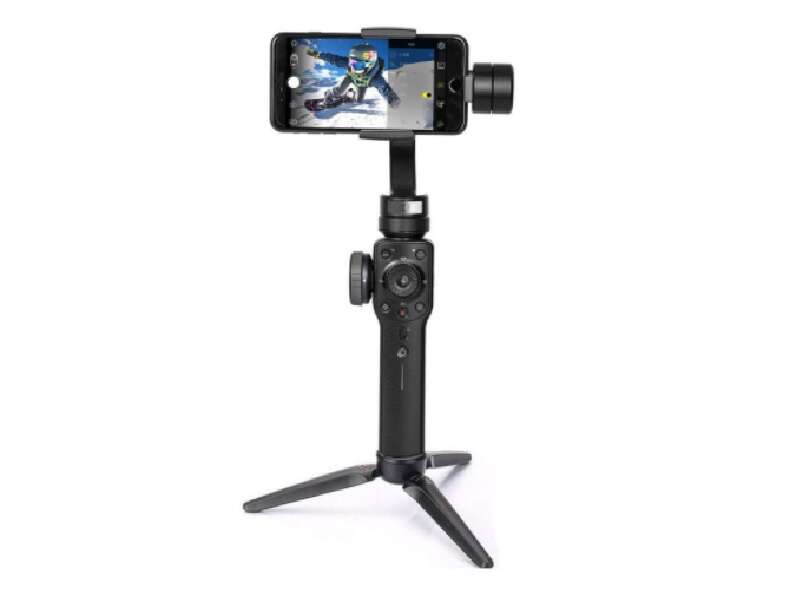 Zhiyun Smooth 4 turns your mobile phone into a professional filmmaking camera, helping you create stable and smooth footage with just your phone. Its design of an integrated control panel can reduce the need to touch the screen, and help users control both the stabilizer and mobile camera directly with hot-key buttons. The more professional and dedicated handwheel comes already fitted in the Smooth 4, so that you can bring out the unprecedented experience of smooth operation.

You can zoom in or out as you want to take close-up shots. By pressing the FN switch button, the handwheel is configured into a focus puller, helping you achieve high-precision focus changes in real-time to create creative shots.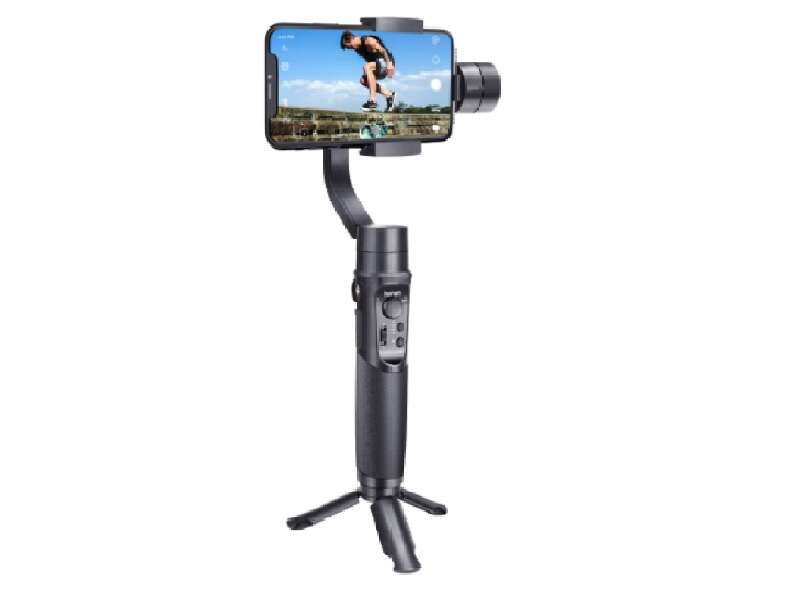 The Hohem Isteady Mobile Plus comes with 3-axis stabilization, a 12-hour battery life, and weighs only around 200g. Its upgraded sport mode offers improved performance. And the app features multiple modes, including various timelapse styles, slow motion, and beauty retouching.

In addition to that, these features are designed to please casual users, and the device's affordable price tag reflects that. It may come from a more obscure brand, but is still one of the best smartphone gimbals.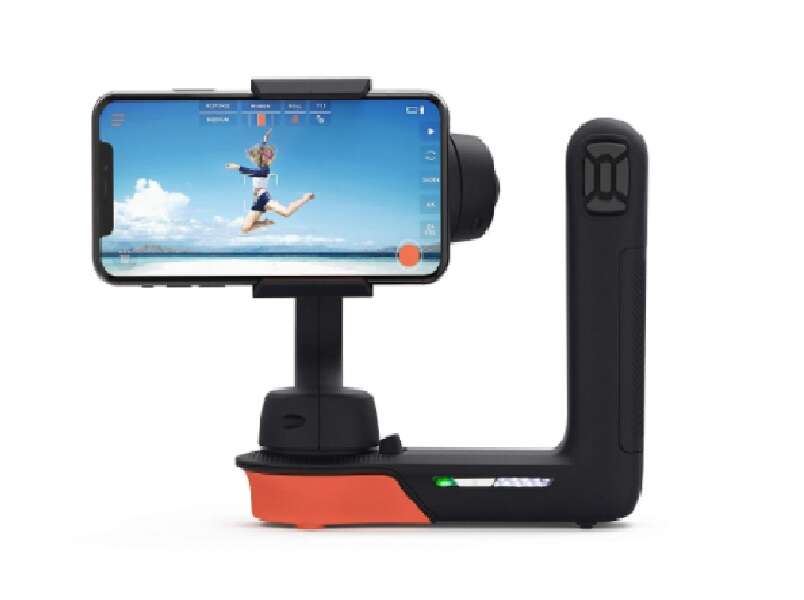 The Freefly Movi is a camera stabilizer with built-in panning, tilting, and more for stunning stationery or handheld video. It condenses some of the best techs from industry-grade gimbals to the mobile space and supports even the heaviest phones thanks to the ability to add counterweights. The flat bottom allows you to sit the Movi down without the need for a tripod, and you can use the dedicated app to program different camera movements without ever having to touch the gimbal.

If you prefer to take matters into your own hands versus programming moves in an app, the Movi supports both one- and two-handed operation, and can even dynamically switch between portrait and landscape orientations.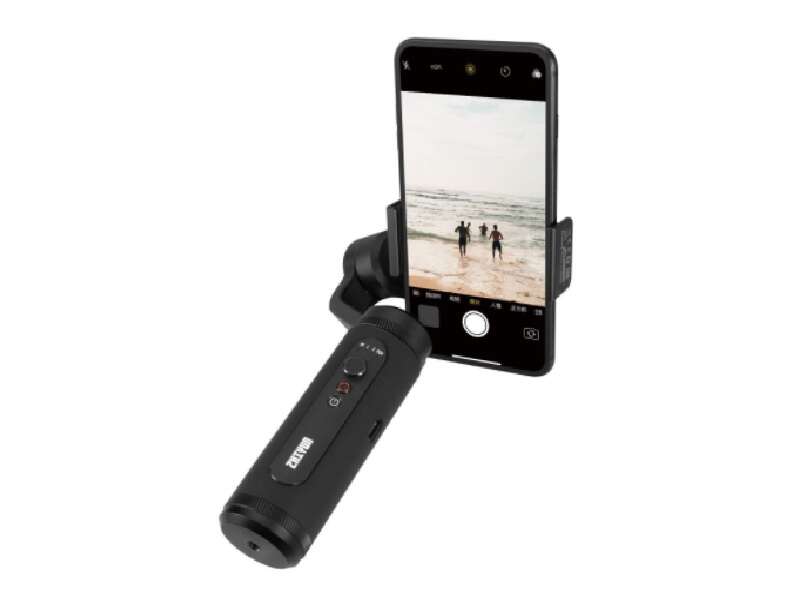 The sleek, lightweight design of this gimbal stabilizer makes it portable and easy to use. Its three-axis stabilization offers 360-degree rotation and 360-degree Vortex, 360 degrees POV, Vertigo, or timelapse pro modes. It also has a number of special features that will elevate your filming experience. The Zhiyun Smooth Q2 works with Android and iOS native phone cameras with direct control. Plus, it has a portrait gesture feature that requires less effort.

It connects directly to your phone's micro-USB port for constant charging, and it comes with an app that adds a variety of filming features, such as automatic zooming, face tracking, panoramic filming, and time-lapse photography.
DISCLAIMER: The Times of India's journalists were not involved in the production of this article.