The Knight Center for Journalism in the Americas is offering the free online course, "Digital investigations for journalists: How to follow the digital trail of people and entities," to help journalists obtain the tools necessary to investigate and monitor people and entities behind social media accounts.
The MOOC (massive open online course) will be held from Oct. 5 to Nov. 1, 2020, during four weeks, on Journalism Courses, the distance learning platform of the Knight Center.
Register now for this free course online here.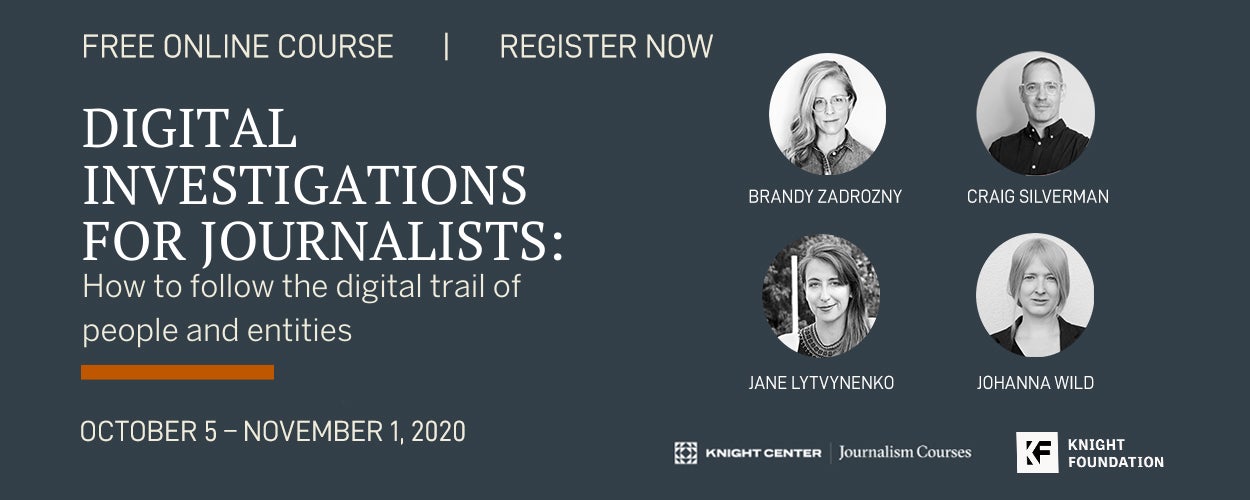 Regardless of a journalist's beat, any story will most likely have a digital element involved, according to BuzzFeed News media editor Craig Silverman, who will be leading the free course. For this reason, it is valuable to do digital monitoring, research and investigation to verify that the information aligns with what these entities are saying.
"This course is really essential because it can give any journalist
…
Read More